FALL SALE IN PROGRESS! 10% Off EZ Docks, Lifts, Accessories
15% CRD Docks & Ramps
Deals on Wear Deck
Call or email today!
608-792-9578
Contact Jeff at 608-792-9578 or crdock66@gmail.com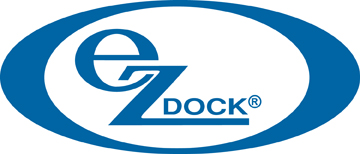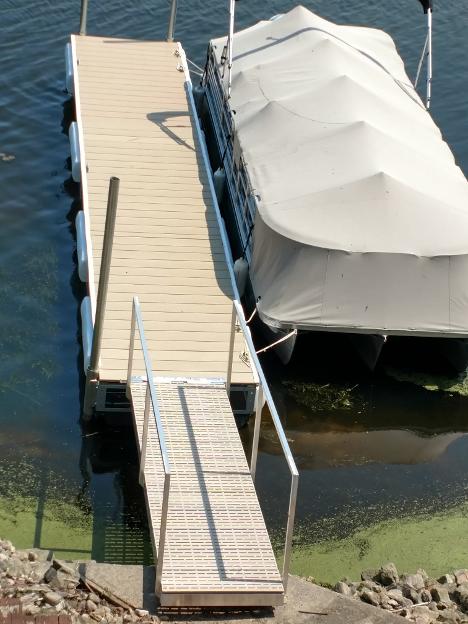 Above: Custom Built Steel Frame Docks with Wear Deck and Aluminum Ramp with Titan decking.
Wear Deck™ best composite deck boards Made in the USA
-- In Stock: We have a variety of colors and sizes available for pick up or delivery today!
-- 2nds available: We receive the overstock direct from the manufacturer.
-- Made of HDPE reinforced with fiberglass
-- Boards are weatherproof, waterproof, and heat-reflective.

BoatFloater Boat Lifts:
-- Need a lift? We have 4500 lb BoatFloater lifts in stock. Below is a beautful wake board boat on a 6600 Boat Floater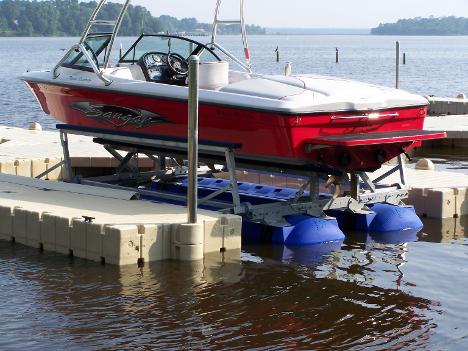 Full Service Dock Specialists:

EZ Docks

Boatfloater Boat Lifts

EZ BoatPorts (drive-on lifts for boats up to 5000 pounds


Custom-built docks produced in La Crosse, WI

EZ Port VXP, Max IIis, 280 (drive on lifts for watercrafts)
Custom Aluminum Ramps

EZ Launch for Kayaks

EZ Dock and other dock accessories (bumpers, lights, rails, floats, barrels, poles, etc)

WearDeck (composite lumber) for docks, decks, steps, walkways, gazebos, fences

On-site dock, lift, ramp service and routine maintenance including welding




Spring and Fall removal and installations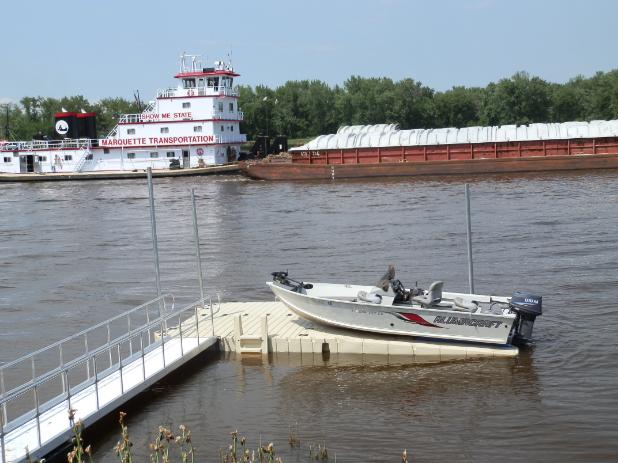 Below is a picture of a custom built dock and ramp designed and constructed by Coulee Region Docks in La Crosse. The dock and steps have WearDeck. The aluminum ramp has Titan decking with aluminum railings. An EZ Port Max 2i watercraft lift is attached. We have a combination of 12" permanent poles installed by Brennan and our 3.5" galvanized poles installed with augers.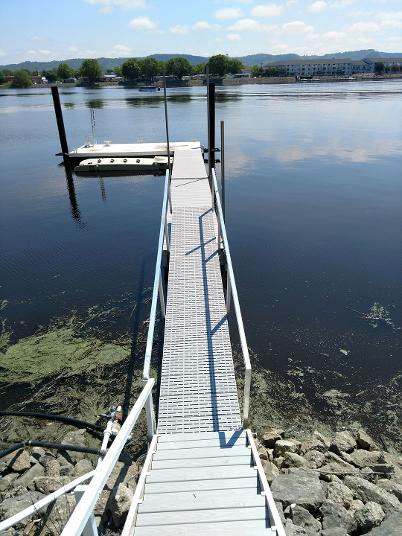 EZ BoatPort pictured below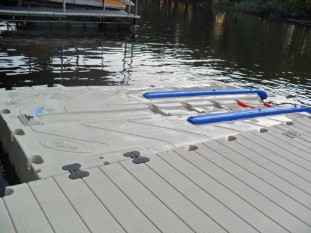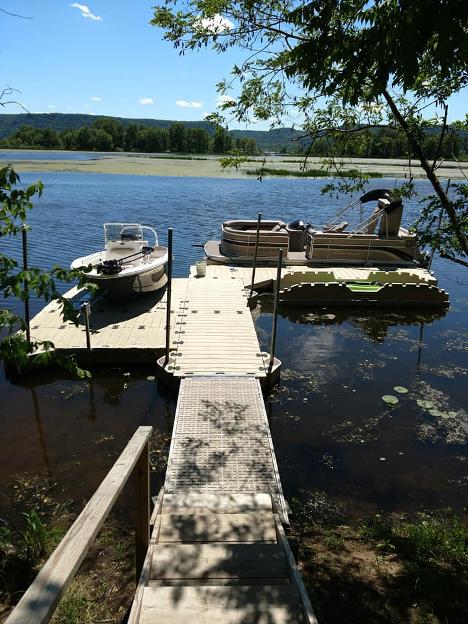 Originated in Winona MN, there is no comparison to the quality of an EZ Dock from the dock sections to stand alone lifts for boats and watercrafts. WE also have a variety of accessories in stock including benches, poles, brackets, and connectors. Contact Jeff today at 608-792-9578 or crdock66@gmail.com


We love the Sunchill TM as an alternative to the floating mats. Better for the environment and folds into a 2.5x2 bag. Goes up in 2-4 minutes. Call today for introductory price and order to ensure you have one in time for summer!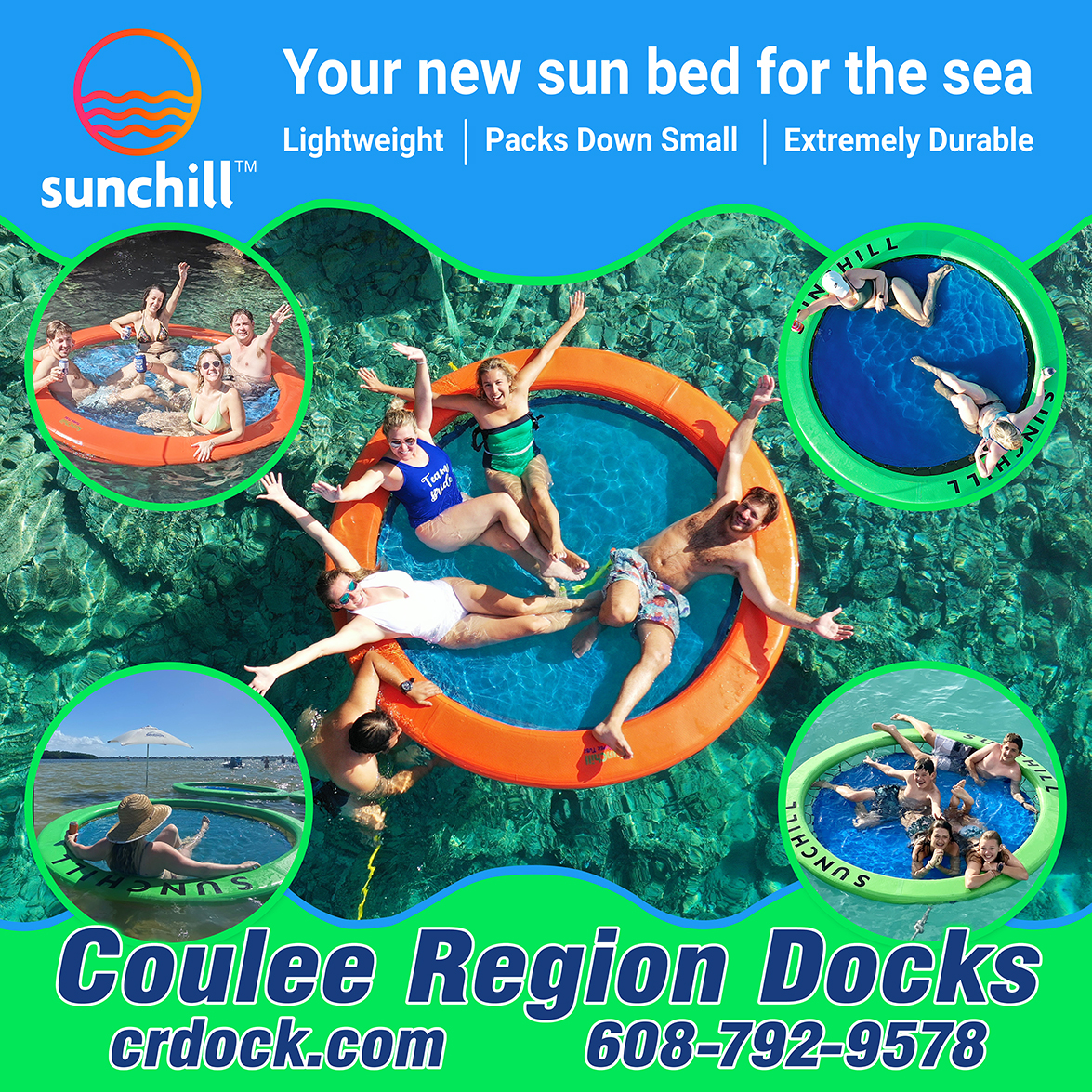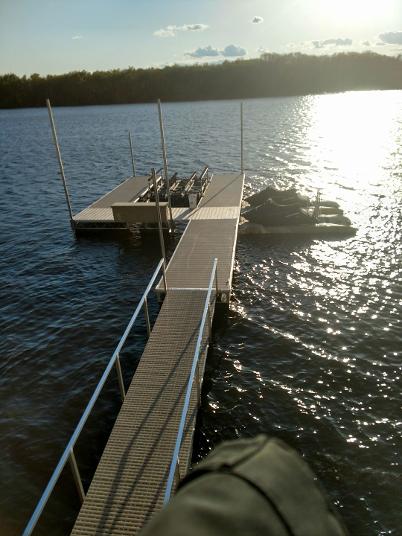 Above is an EZ Dock; Custom Built CRD ramp; Kayak Launch, and Drive on Boat Port. Custom designed and installed by Coulee Region Docks.
Below: A VXP for smaller watercrafts attached to a CRD custom built dock. $200 rebate thru March 31st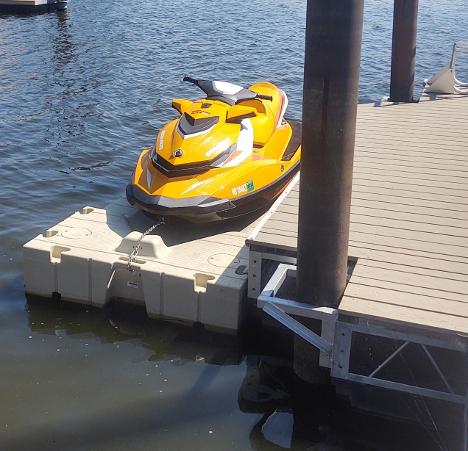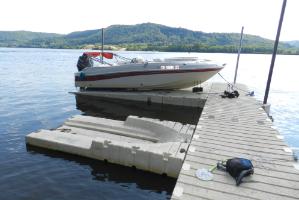 Best of both worlds: Gray EZ Docks with CRD steel frame docks with Cool Gray Wear Deck; Boat Floater lift with custom Canopy; and CRD Aluminum Ramp with Gray Titan Decking. Below is a custom built steel frame dock with WearDeck ; Two EZ Ports Max IIis and bench to enjoy the beautiful water.