Jeff Howe: 608-792-9578 Email mailto:crdock66@gmail.com Deb Howe: 608-797-8687
June 12, 2022
Hello!
We are Coulee Region Docks and Decks. A locally owned business specializing in boat docks, various lifts, ramps, and an abundance of dock accessories. We sell, design, build, install, and repair docks and ramps. Our company is the best seller of EZ Docks in Wisconsin, Minnesota, and Iowa. We sell our custom steel frame docks and aluminum ramps everywhere.
News: Effective April 2022, Coulee Region Docks is now an authorized dealer of Hewitt Docks. We are so excited to provide customers the ability to order custom made docks by Hewitt which are made in Minnesota. Call us today if you need any accessories.
For those who like the look and feel of the metal frame docks, we build truss style steel, with your choice of decking at our shop in La Crosse. These also work great to refurbish boat houses. The majority of our customers switched over last year to WearDeck and Titan, however we do offer wood for those who like the traditional style of dock.

WearDeck is a slip-resistant and UV protected for fade resistance. WearDeck can span 2 feet on center because of the strength of the reinforced layer of fiberglass and looks like lumber. We use WearDeck on decks, docks, steps, walkways, railings, gazebos, and fences.
An equally great product is Titan decking. We use Titan in on our aluminum ramps because it is light weight and we do love it for decking on docks too. It is a great match to our tan or gray EZ Docks.
We have the EZ Kayak Launch by EZ Dock. This is a personal kayak launch system affordable for home use, however we are finding local municipalities are incorporated the launch into their public docks. We are able to attach or place along any time of dock if you do not have an EZ Dock. Check out the pictures on the website.
Jeff pretty much answers his phone immediately or attempts to call back within 12 hours. Please call again if you haven't heard back in 24 hours. We value new customers and very much appreciate those who remain loyal. We are located at 1541 Miller Street La Crosse WI 54601 just 1 block from the brewery and near Gundersen Clinic in the industrial park known as Muddy Flats. Call first especially if you are coming from out of town.
Please call Jeff at 608-792-9578 to discuss ideas for a new dock design, purchase any of the products mentioned, or accessories. Please tell your family, friends and neighbors about us.
Thank you for being our customers and taking the time to learn about Coulee Region Docks!
Jeff & Deb Howe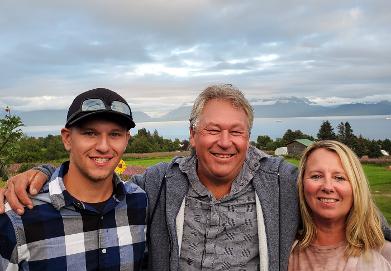 Over 35 years of boating experience including 30 years of dock design, installation, maintenance, and sales.
Jeff's cell Phone: 608-792-9578
Deb's cell Phone: 608-797-8687
Email: crdock66@gmail.com

Facebook: Coulee Region Docks
1541 Miller Street, La Crosse, WI 54601
Proud to sponsor the following organizations:
River City Water Ski Team (Ongoing) http://rivercitywaterski.com/
Mississippi River Clean-up: May 7, 2022 https://rivercleanuplacrosse.com/
Blair-Preston Fire Department: May 8, 2022
La Crosse Dive Team (ongoing) http://lacrossediveunit.squarespace.com/
Riverfest June 30 - July 4, 2022 https://riverfestlacrosse.com/
Country Boom July 7-9. 2022 https://countryboom.com/
Rotary Lights November 25 - December 31, 2022 https://www.rotarylights.org/
NASA (ongoing)
La Crescent Snowmobile Club