January 29, 2020
Hello! Jeff Howe 608-792-9578
Email mailto:crdock66@gmail.com
We are located at 1541 Miller Street La Crosse WI 54601 just 1 block from the brewery and near Gundersen Clinic in the industrial park known as Muddy Flats.
We are Coulee Region Docks. A locally owned business specializing in boat docks, various lifts, ramps, and an abundance of dock accessories. We sell, design, build, install, and repair docks and ramps. Our company is the number one seller of EZ Docks in the area.
For those who like the look and feel of the metal frame docks, we build truss style steel, with your choice of decking at our shop in La Crosse. These also work great to refurbish boat houses. The majority of our customers switched over last year to WearDeck and Titan, however we do offer wood for those who like the traditional style of dock.

WearDeck is a slip-resistant and UV protected for fade resistance. WearDeck can span 2 feet on center because of the strength of the reinforced layer of fiberglass and looks like lumber. Ever wonder where the recycled milk jugs and other plastics end up? Melted down and into WearDeck lumber....so you help the environment and receive a great product. We use WearDeck on decks, docks, steps, walkways, railings, gazebos, and fences.
An equally great product is Titan decking. We use Titan in on our ramps because it is light weight and we do love it for decking on docks too. It is a great match to our tan EZ Docks.
We have the EZ Kayak Launch by EZ Dock. This is a personal kayak launch system affordable for home use, however we are finding local municipalities are incorporated the launch into their public docks. We are able to attach or place along any time of dock if you do not have an EZ Dock. Check out the pictures on the website.
Great News: Beginning March 23rd, Deb will be maintain regular hours at the shop for customers. You may have met Deb at our trade shows. Deb has a computer degree and has lived in the La Crosse area her whole life. She worked for the WisDOT for most of her career. Her primary duties will be to assist with sales, marketing, bring the accounting to the 21st century, and anything Jeff needs her to do since Deb is very coach-able. Deb will also process the DNR or USACE permits for our customers.
We are in the process of remodeling the office to provide an larger indoor showroom.
Please call Jeff at 608-792-9578 to discuss ideas for a new dock design or accessories. Please tell your family, friends and neighbors about us.

Thank you for being our customers and taking the time to learn about Coulee Region Docks!
Jeff & Deb Howe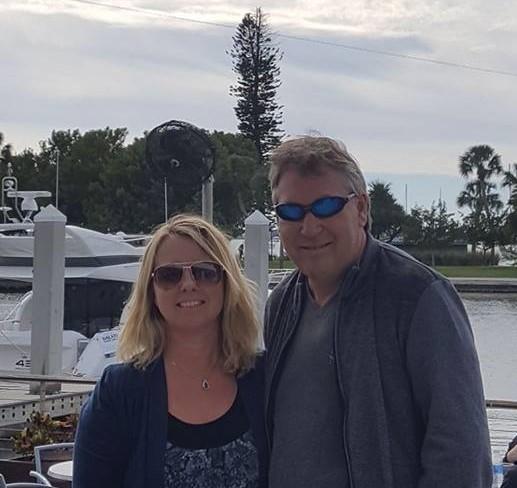 Over 30 years of boating experience including 25 + years of dock design, installation, maintenance, and sales.
Jeff's cell Phone: 608-792-9578
Deb's cell Phone: 608-797-8687
1541 Miller Street
La Crosse WI
Email: crdock66@gmail.com
Facebook: Coulee Region Docks
Mailing Address:
2596 S 7th Street
La Crosse, WI 54601
Proud to sponsor the following organizations:
Mississippi River Clean-up
Dragon Boat Races
Riverfest
Bands on the Sand
NASA