FALL 2019 SALE
15% off Everything!
Need a lift?
We have a variety of lifts to for any size boat. We provide the BoatFloater lifts common sizes 4000-8000 lbs and the drive on/drive off EZ BoatPort for boats up to 5,000 pounds, and personal Watercraft lifts for various size watercrafts. We can typically figure out how to best attach to almost any existing dock system.

Shown below is a 16 foot Alumacraft v-bottom
on a Boat Port with an EZ Dock Ramp and Ladder
Full Service Dock Specialists:

EZ Docks (New and Used)

Boatfloater Boat Lifts

EZ BoatPorts (drive-on lifts for boats up to 5000 pounds


Custom-built docks produced in La Crosse, WI

EZ Port III, Max, Max IIis (drive on lifts for watercrafts)

Custom Ramps produced in La Crosse, WI



EZ Launch for Kayaks

EZ Dock and other dock accessories (bumpers, lights, rails, floats, barrels, poles, etc)

WearDeck (composite lumber) for docks, decks, steps, walkways, gazebos, fences)
DNR and USACE permitting
On-site dock, lift, ramp service and routine maintenance including welding

Spring and Fall removal and installations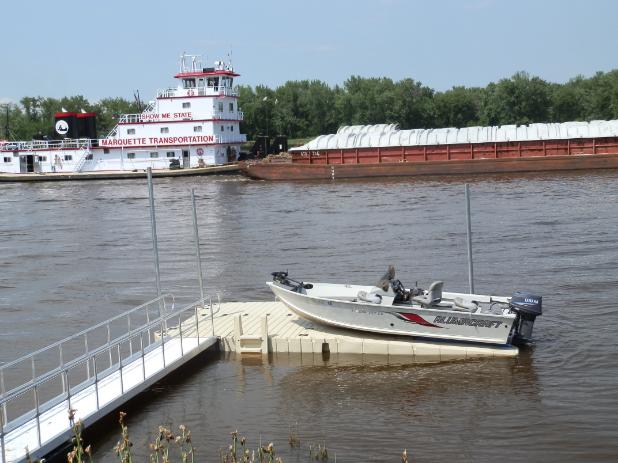 Below is a picture of a custom built dock and ramp designed and constructed by Coulee Region Docks in La Crosse. The dock and steps have WearDeck. The aluminum ramp has Titan decking with aluminum railings. An EZ Port Max 2i watercraft lift is attached. We have a combination of 12" permanent poles installed by Brennan and our 3.5" galvanized poles installed with augers.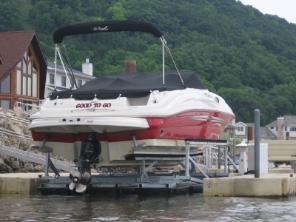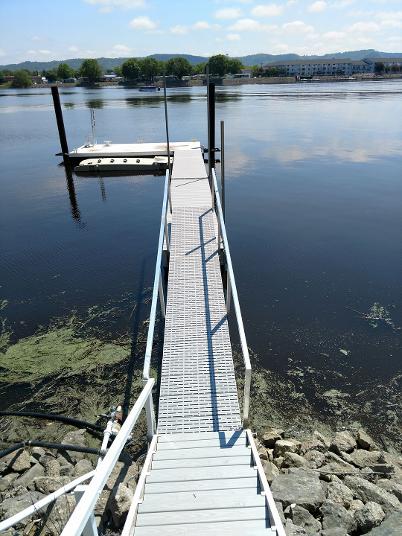 This is a picture of a custom steel frame dock.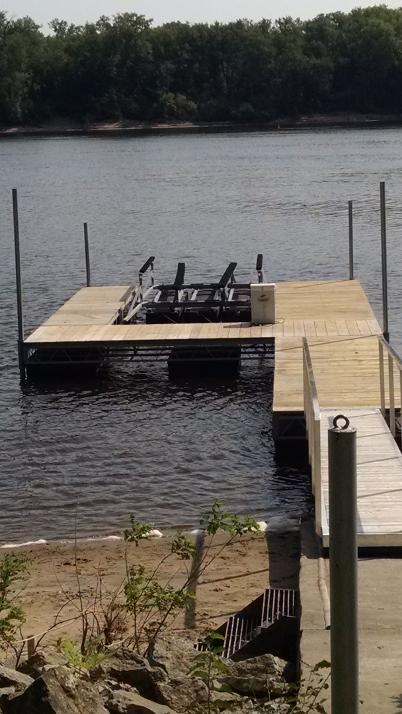 EZ BoatPort pictured below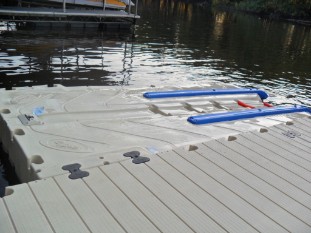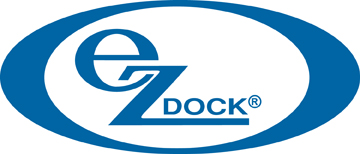 We service all types of docks; sell and install EZ Docks, lifts, and accessories; and custom build truss style metal frame docks and aluminum ramp. Contact Jeff at 608-792-9578 or crdock66@gmail.com
Certified Installation!
Building and installing custom built truss style steel frame docks with or without the decking and Aluminum ramps with Titan, non-skid decking.
Below is a custom built steel frame dock with WearDeck decking. Includes a 4000lb Boat Floater floating boat lift and custom aluminum ramp with railings and titan decking. Two EZ Jetski Ports Max 2i and bench.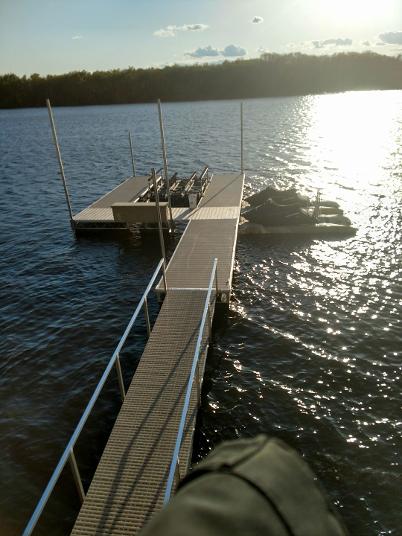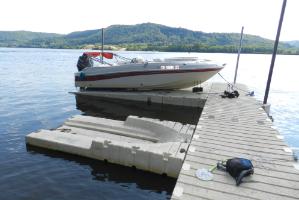 21 foot deck boat on a new EZ BoatPort with side extensions. EZ Port III in forefront.
If you need permanent poles, now is the time to schedule the installation.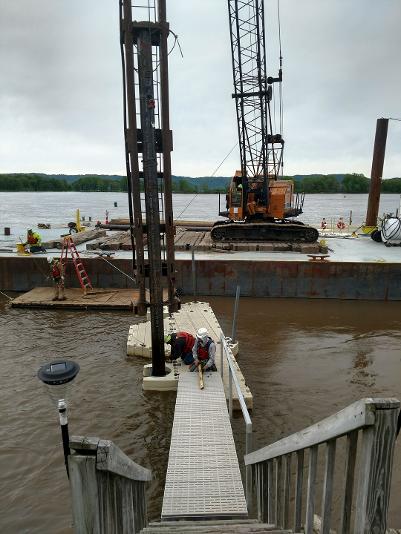 Trade-ins are considered. Give us a call today for an upgrade to your existing dock system.
Residential EZ KAYAK LAUNCH
We are so excited to announce the recently released EZ Kayak Launch for personal use. EZ Docks innovation is second to none and installation to existing docks.
We can install to almost any dock system.
There will be a wait list so order today! Call 608-792-9578
Click here to view video